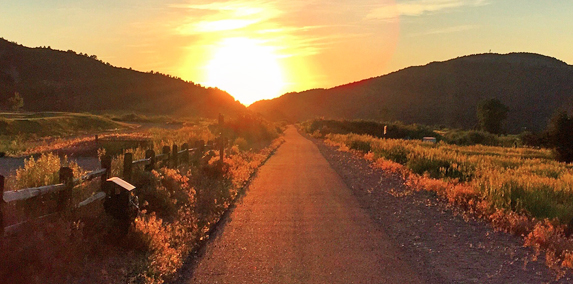 What's our favorite trail? It's not even close. It's a 40+ mile path with stunning views, follows a roaring river, has a rich history, and connects the entire Roaring Fork Valley – the Rio Grande Trail!
It's the trail embodiment of our website, a link to everything from Aspen to Glenwood Springs. The Rio Grande Trail was once the rail line of the Denver & Rio Grande Western Railroad, what's referred to as a rail trail – a converted unused railway into a multi-use path. There should be a hall of fame for these trails, and the Rio Grande Trail should be in it. Wait, there's just such a thing! The Rio Grande Trail is one of three national rail-trail nominees for the Rails-to-Trails Conservancy's Rail-Trail Hall of Fame!
Last year the Rio Grande Trail was also a nominee for the honor, but came in second to the Hudson Valley Trail Network, also in an online vote. Not awesome. Show your love and support for this trail and our valley! Go vote for the Rio Grande Trail!
Public voting is July 12-16 and the winner will be announced July 19! Second time's a charm!

Comments