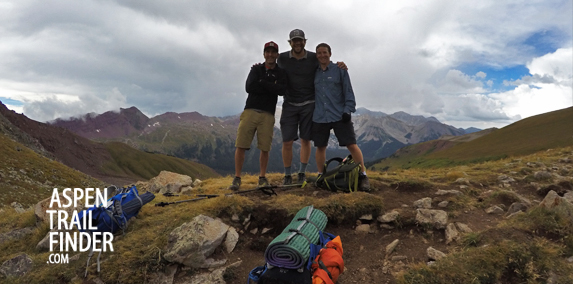 Below are some of the Roaring Fork Valley's running, hiking, biking, snowshoeing, cross-country skiing social groups that love trails.
AJAX Beer Runners: Inspired by the Fishtown Beer Runners@ from Philadelphia, Ajax Beer Runners is a beer running group in Aspen Colorado spreading their concept of combining responsible running with responsible drinking in the interest of science. We run three to five miles each week on Tuesdays and conclude each run at a local bar in town.
Aspen Trailheads: Aspen Trailheads is a group of single track minded individuals! This group is intended to connect folks to each other though trail running, jogging, walking and hiking and sharing stories and just plain being awesome. All walks of life and abilities are welcome! If you breath, you're a trailhead, if you show up, come with a smile.
Elk Mountain Runners: This group is about running and drinking beer. No sales B.S. please.
Maroon Belles Trail Club: The Maroon Belles Trail Club is a group of trail runners in the Roaring Fork and Crystal Valleys of Colorado's Western Slope. We welcome anyone, of all running ability levels, to join us for group runs on local trails, to share running route recommendations, find training partners, carpool to races or trailheads, and soak up all the beauty of the Elk Mountains that surround us. In the winters, feel free to use the group to organize Nordic, snowshoeing, skiing, etc adventures as well!
Mt. Sopris Recreational Riders: Provides, plans, and regulates social and other activities. These activities have included multi-use trail use development and maintenance, particularly winter use trails. The club encourages families, and friends to participate in meetings, club outings, club decisions, and encourages impromptu activities among members.
New Castle Running Club: The purpose of New Castle Running Club is to bring the local running community together! We hope to see you on Monday nights.
Roaring Fork Mountain Bike Association: Dedicated to creating and sustaining the best possible mountain bike trail system in the Roaring Fork Valley. Our territory ranges from Glenwood Springs to Aspen, and from McClure Pass to Hagerman Pass.
West Elk Multi-Use Club: Since 2002, the West Elk Multi-Use Club has marked, maintained, and promoted trails in Colorado's White River National Forest, north of Rifle, Silt, and New Castle, for hiking, biking, horseback riding, cross country skiing, snowshoeing, and dog sledding. Multi-use is a key management principle for the US Forest Service.