Aspen Trail Finder's printable trail maps are your key to unlocking various trail networks. Our trail maps are simple, easy to print, functional in black and white, with notable trail mileage, everything you need when you don't want to bring anything else. Happy exploring! By selecting any of the maps, you agree to the disclaimer at the bottom of this page.
Maroon Bells Trail Map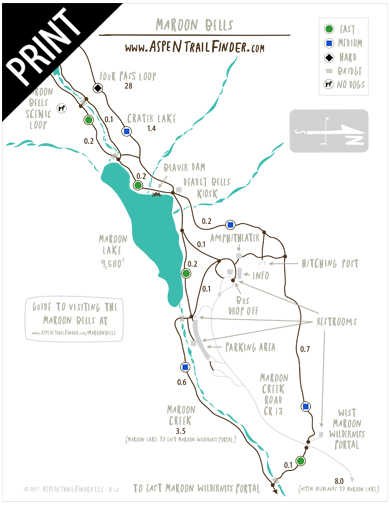 Four Pass Loop Trail Map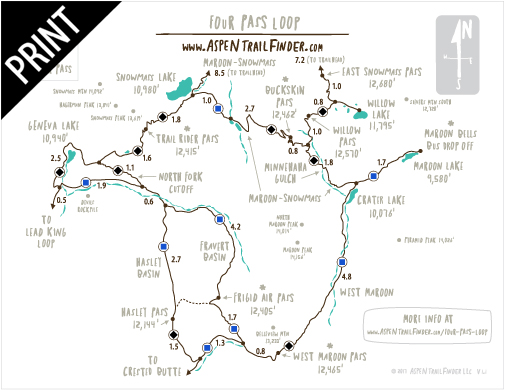 Lead King Loop Trail Map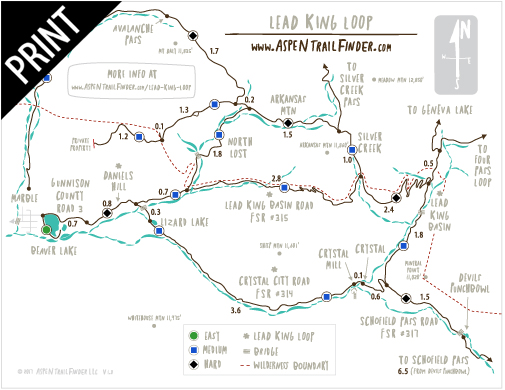 Smuggler Mountain Trail Map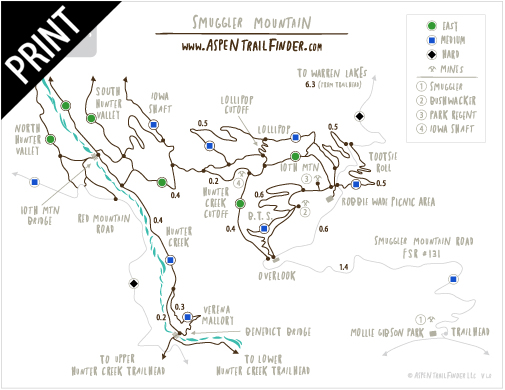 Sky Mountain Park Trail Map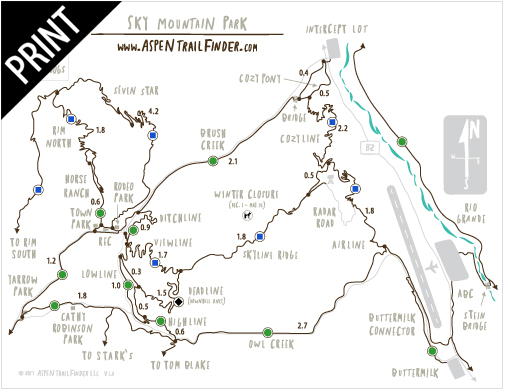 Prince Creek Trail Map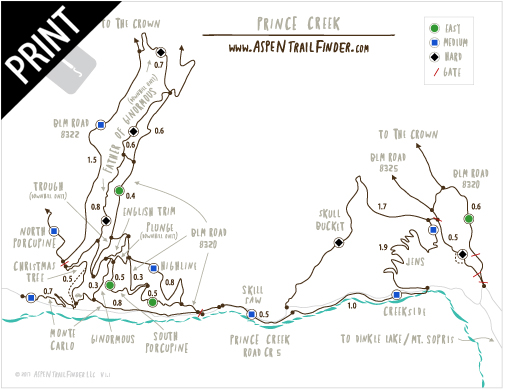 Red Hill Trail Map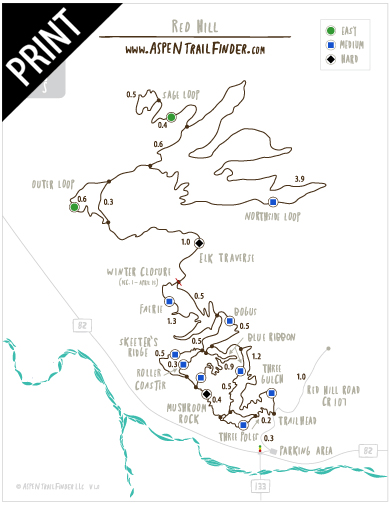 Red Mountain & Wulfsohn Mountain Park Trail Map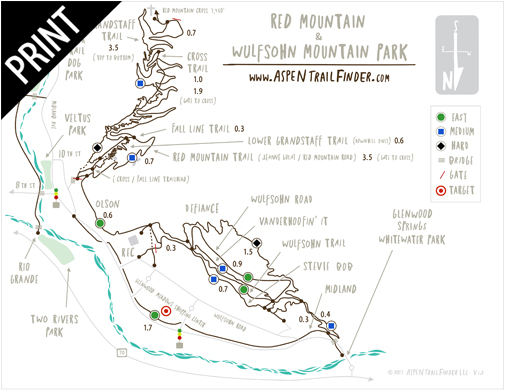 Glenwood Canyon & Hanging Lake Trail Map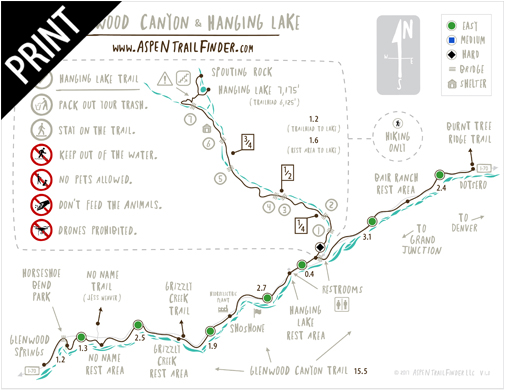 *Disclaimer – Aspen Trail Finder presents the information on this web site as a service to the public. Aspen Trail Finder makes no warranty or guarantee concerning the completeness, accuracy or reliability of the content at this site or at other sites to which we link or to the information contained in any map or data layer posted on the site or downloaded from the site. Assessing accuracy and reliability of information is the sole responsibility of the user and data shall be used and relied upon only at the risk of user.