Connects: Elk Camp Restaurant, Rabbit Run Trail, Sierra Club Trail



Snowmass Village, CO – Pond
Elk Camp Pond is a pond on the Snowmass Ski Area at the top of the Elk Camp Gondola. This is a site in Snowmass Village, CO.
A sign placed by the Aspen Skiing Company reads: (Click to expand)
Catch and Release Only!
Colorado Fishing License required for anglers 16 and over.
Single barbless hooks only. No treble hooks.
Do not remove fish from the water.
For information on fishing clinics and private fishing excursions, please call Camp Aspen/Snowmass at (970) 923-8733.
Aspen Snowmass – Snowmass Trail Map/Snowmass Bike Park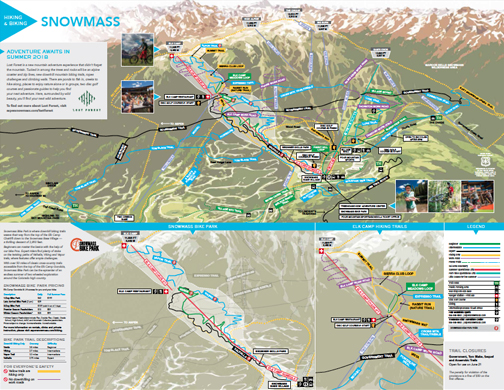 Comments