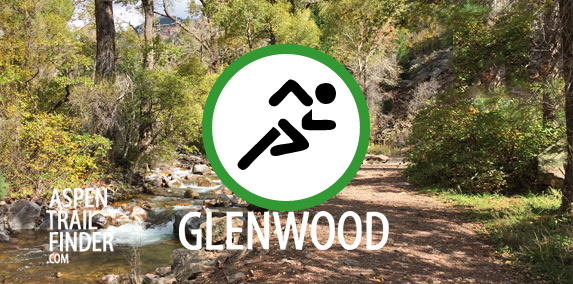 There are lots of running trails in Glenwood. "Most Popular" doesn't always mean best, but it does mean these are the trails people are running a lot. Here are 5 of the most popular running trails in Glenwoood Springs:
The Glenwood Canyon Trail is a wonderful wide paved path through Glenwood Canyon with cliff walls and the Colorado River winding around this beautiful stretch below Interstate 70.
The Rio Grande Trail is a nice wide paved path following the once Denver & Rio Grande Railroad route that you can run for miles along, all the way to Aspen.
Red Mountain Road is a great challenging run on a dirt road up Red Mountain. The Red Mountain Trail (Jeanne Golay Trail) weaves on and off the road which can make for a great mix of dirt road and trail running.
The Atkinson Canal Trail is a great paved path along the Roaring Fork River. Add a run by the Cardiff Coke Ovens along the neighboring sidewalks if want a little more distance with some cool history.
The Grizzly Creek Trail is a beautiful trail run escape in the Glenwood Canyon. The trail is relatively flat for the first mile following along Grizzly Creek before becoming more of a traditional trail run the the mountains.