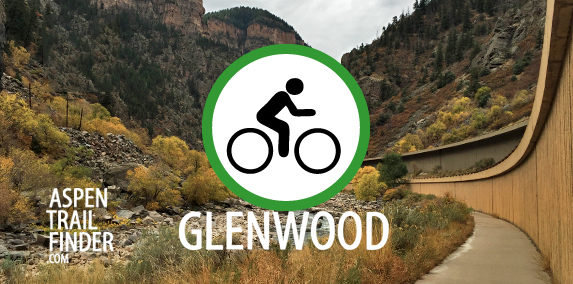 There are lots of road biking options in Glenwood. "Most Popular" doesn't always mean best, but it does mean these are the trails people are biking a lot. Here are 5 of the most popular road biking options in Glenwood Springs:
The Glenwood Canyon Trail is a wonderful wide paved path through Glenwood Canyon with cliff walls and the Colorado River winding around this beautiful stretch below Interstate 70.
The Rio Grande Trail is a nice wide paved path following the once Denver & Rio Grande Railroad route that you can run for miles along, all the way to Aspen.
Four Mile Road is a beautiful escape into the forest that leads to Sunlight Mountain.
The Spring Valley Loop, ridden clockwise or counter clock wise, combines a ride through Red Canyon and Colorado Mountain College Spring Valley Campus back to Highway 82 and the Rio Grande Trail.
Hardwick Bridge Road is a paved backroad off the old Highway 82 through the Ironbridge community all the way to Carbondale. You can use the Rio Grande Trail to complete a loop.