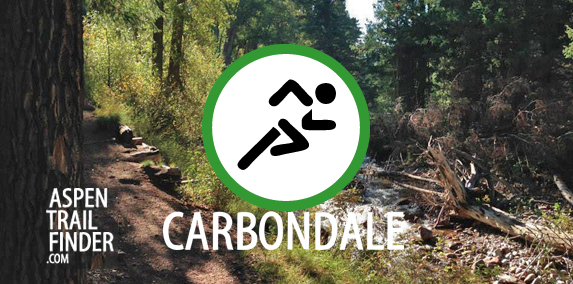 There are lots of running trails in Carbondale. "Most Popular" doesn't always mean best, but it does mean these are the trails people are running a lot. Here are 5 of the most popular hiking trails in Carbondale:
The Crystal Valley Trail is a nice wide paved path near the Crystal River. The follows alongside Highway 133 and currently ends at a KOA campground.
Dry Park Road is a quiet dirt surrounded by ranch land with great views of Mount Sopris.
Avalanche Creek Trail is a beautiful trail run in the forest. The road to the trail, Avalanche Creek Road, is a great dirt road for a wider path to run.
The Rio Grande Trail is a nice wide paved path stretching from Aspen to Glenwood.
Three Gulch Trail is one of many great trail runs on Red Hill. Be sure to bring copy of a map as the area's trails wind and can look similar.