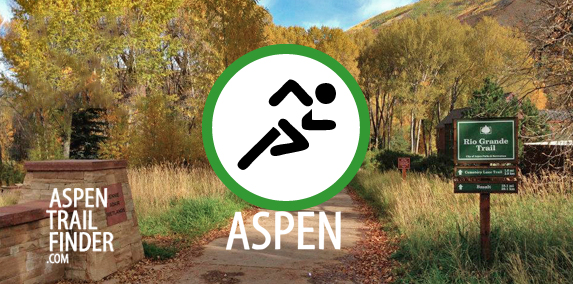 There are lots of running trails in Aspen. "Most Popular" doesn't always mean best, but it does mean these are the trails people are running a lot. Here are 5 of the most popular running trails in Aspen:
The East of Aspen Trail heads east of town toward the North Star Nature Preserve. Paved for the half and crushed gravel for the extension to the Difficult Trail and Campground, it makes for a fun flat run through lots of aspens shading the way.
The Airport Business Center Trail (ABC Trail) is a nice paved flat connection from the entrance to town at Cemetery Lane (Cemetery Lane Trail) to the Aspen Airport. The connections along this trail are plenty as it parallels Highway 82 giving you options to vary your run. From the Airport Business Center hop on the Stein Trail to get back to town on the Rio Grande Trail.