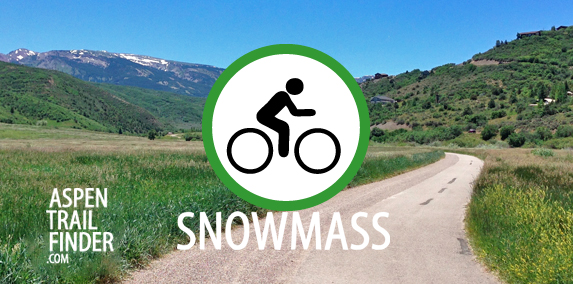 There are lots of road biking options in Snowmass. "Most Popular" doesn't always mean best, but it does mean these are the trails people are biking a lot. Here are 5 of the most popular road biking options in Snowmass Village:
Brush Creek Trail is a wonderful paved path winding through the Snowmass Village area and Brush Creek Valley to connect with Highway 82.
Owl Creek Trail is a great combination of steady climbing and descents along a paved path winding from Snowmass Village to the Aspen Airport and Buttermilk Ski Area.
Snowmass Creek Road is a beautiful less travel stretch of paved seclusion behind Snowmass Village into the Snowmass Creek Valley. Along the ride you can also stop at Windstar, now a nature preserve, it was a piece of property once owned by John Denver. Connect with Capitol Creek Road for a longer ride.
Capitol Creek Road winds from its connection with Snowmass Creek Road up into the Capitol Creek Valley. A beautiful place to stop and take in the peacefulness of the valley is St. Benedict's Monastery.
Watson Divide Road is a packed down gravel road with uphill and downhill that will make you wish there was a guard rail. Be sure to stop and take it all in at the Dottie Fox Overlook.