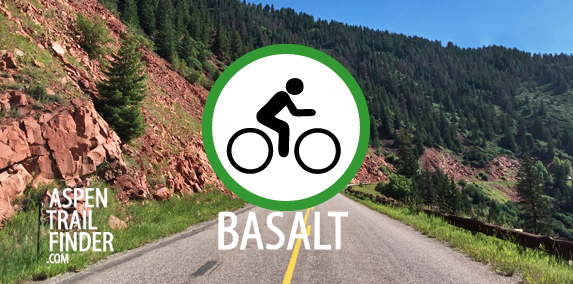 There are lots of road biking options in Basalt. "Most Popular" doesn't always mean best, but it does mean these are the trails people are biking a lot. Here are 5 of the most popular road biking options in Basalt:
Frying Pan Road is a wonderful ride up the Fryingpan Valley to Ruedi Reservoir. The ride can be deceivingly challenging in both directions.
The Rio Grande Trail is a straight shot through the Basalt area. The train grade paved path is especially popular in the summer from Rock Bottom Ranch to Catherine Store.
From Downtown Basalt at Fisherman's Park the Basalt/Old Snowmass Trail is a nice ride and connection to the Rio Grande Trail.
East Sopris Creek Road is a good less traveled road that winds up and back to Old Snowmass connecting with Capitol Creek Road. You can return back to Basalt on the Basalt/Old Snowmass Trail.
West Sopris Creek Road leads you up to Mt. Sopris with commanding views of the mountain along the road. You can ride on to Carbondale through Prince Creek Road after making the climb to the connection at The Crown.