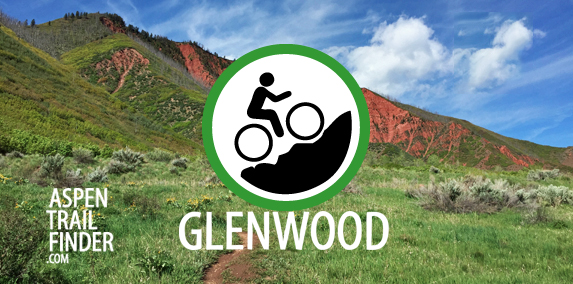 There are lots of mountain biking trails in Glenwood. "Most Popular" doesn't always mean best, but it does mean these are the trails people are mountain biking a lot. Here are 5 of the most popular mountain biking trails in Glenwood Springs:
The Wulfsohn Trail is the perfect introduction to Wulfsohn Mountain Park as the trail cuts across this popular mountain biking trail network.
Defiance Trail is a real highlight on Wulfsohn Mountain Park. The trail rides along the upper most part of the mountain side with awesome views of Glenwood below.
The Red Mountain Trail (Jeanne Golay Trail), named in honor of Jeanne Golay of Glenwood Springs who trained on the trail and won gold medals at the National Roadracing Cycling Championships, weaves in and out with Red Mountain Road as it climbs to the cross at the top of Red Mountain.
The Forest Hollow Trail is a true gem, though not the easiest to get to. Loop your ride with Hubbard Cave Road and the Scout Trail.
Lookout Mountain Road is a challenging climb to the top of Lookout Mountain Park. You can ride down on the Scout Trail for loop variations.