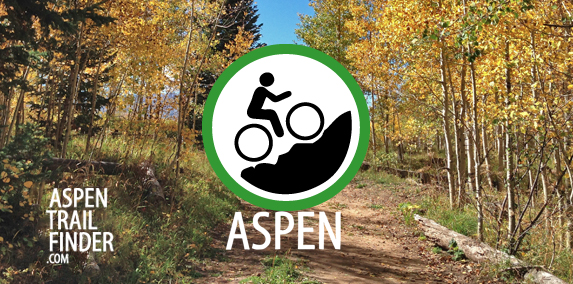 There are lots of mountain biking trails in Aspen. "Most Popular" doesn't always mean best, but it does mean these are the trails people are mountain biking a lot. Here are 5 of the most popular mountain biking trails in Aspen:
Smuggler Mountain offers a bunch on wonderful mountain biking rides. Behind The Sign (BTS) Trail, 10th Mountain Trail, and Lollipop Trail are not too be missed. The Hunter Creek Cutoff Trail will connect you to the Hunter Creek Valley.
The Hunter Valley Trail is an awesome ride through the Hunter Creek Valley with lots of connections. Don't miss the opportunity to take Hummingbird Trail and get all the way to Four Corners.
Sky Mountain Park is an awesome connection of trails built with mountain bikers in mind. Take Airline Trail to Skyline Ridge Trail to get a view from the top.
Government Trail travels from Buttermilk's Tiehack across the Snowmass Bike Park to Snowmass' Ditch Trail.
If you are looking for an easy mountain bike head along the Rio Grande Trail along the crushed gravel surface stretching from Stein Park to Jaffee Park.