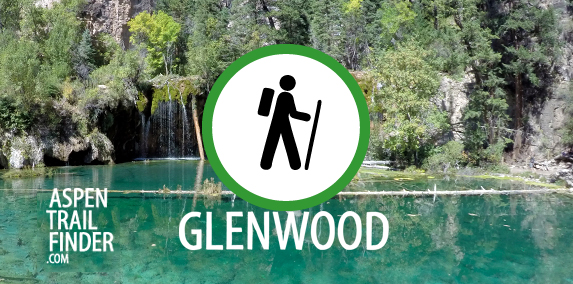 There are lots of hiking trails in Glenwood. "Most Popular" doesn't always mean best, but it does mean these are the trails people are hiking a lot. Here are 5 of the most popular hiking trails in Glenwoood Springs:
The Hanging Lake Trail is completely beautiful as you hike up into Dead Horse Canyon crossing bridges with spectacular views of Glenwood Canyon. While Hanging Lake is definitely stunning, don't miss the source a short hike above the lake, Spouting Rock.
The Glenwood Canyon Trail is a spectacular view of canyon and engineering as the path winds under Interstate 70 hugging the Colorado River. Shoshone to Hanging Lake is a real special section of this trail.
The Scout Trail is a challenging hike above Glenwood that leads to the Forest Hollow Trail and the top of Lookout Mountain Park.
The Red Mountain Trail is a wonderful climb up Red Mountain with amazing views of Mount Sopris and the Roaring Fork Valley. On the top of the mountain is the Red Mountain Cross and take off spot for paragliders.
The Grizzly Creek Trail is a great alternative to Hanging Lake a few miles away. Beautiful canyon views following along the trail as it winds along with Grizzly Creek.