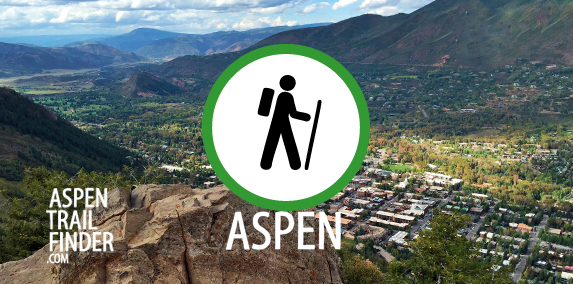 There are lots of hiking trails in Aspen. "Most Popular" doesn't always mean best, but it does mean these are the trails people are hiking a lot. Here are 5 of the most popular hiking trails in Aspen:
The Hunter Creek Trail has an upper and a lower section. You can connect from the Hunter Creek Valley to Smuggler Mountain for a super loop.
Smuggler Mountain, affectionately called "Aspen's Backyard," is an amazing network of trails. Smuggler Mountain Road winds up to the popular overlook where all of Smuggler Mountain's options await.
A nice escape from town, the Sunnyside Trail gives you maximum sunshine and a wonderful hike with great views overlooking the airport. The trail continues on through the forest over the top of Red Mountain to the Hunter Creek Valley, but most people like to stay in the sun.
The Ute Trail is not for beginners or those who just landed in Aspen. Just short of a mile, the hike gains 1,000 feet in elevation and the constant switchbacks will have you gasping for air. Also, it's beautiful.
Hiking up the mountain people ski down will give you a new appreciation for chair lifts. The Aspen Mountain Summer Road is a winding challenge with plenty of views. If you make it to the top you can enjoy a picnic or lunch at the Sundeck and mid June-Labor Day Weekend a free ride down back to town in the Silver Queen Gondola.