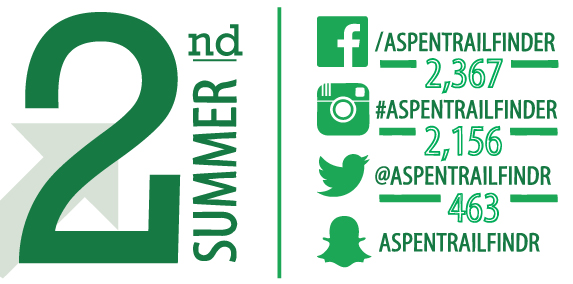 We just had our second summer with the site live, and we couldn't be happier. A serious question when we started building this site was, "Is anyone even going to use this?" That seems like a silly question now.
This summer over 18,000 people used Aspen Trail Finder. 76% of those visitors were new to the site. That's amazing. But, we're not done.
This resource is always growing, and the site will never be complete. New trails will always need to be added, existing trails need to have more information and pictures added and updated. But, the goal is everyday this resource gets better.
Summer is obviously the busiest time for trails, but skiing doesn't have to dominate your winter. Snowshoe, run, cross-country ski, fat bike, and uphill your way around the trails and mountains in the Roaring Fork Valley with Aspen Trail Finder! We've still got a lot to add, but you can help us grow.
Thank you to everyone who has visited the site and follows Aspen Trail Finder! Did you find a new and awesome trail this summer? Let us know in the comments below.
Aspen Trail Finder Summer 2015 Analytics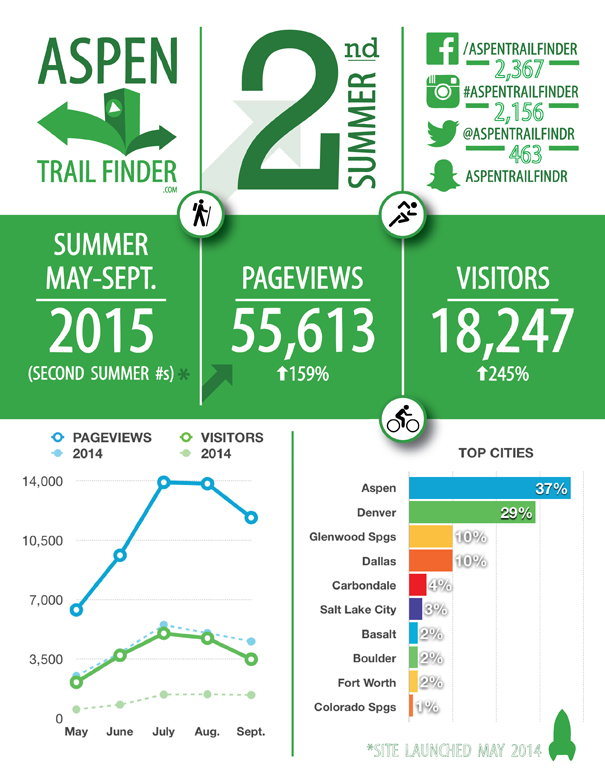 Comments