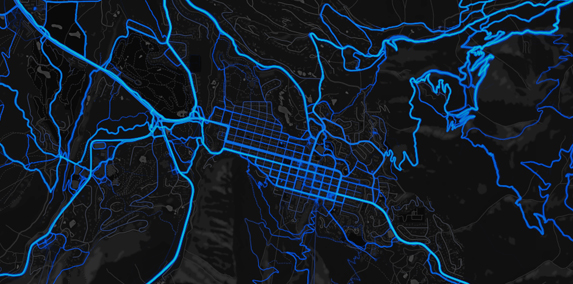 Maps are amazing. There are so many different kinds of trail maps. And while the future of trail mapping isn't using pen and paper, those are awesome too. We like simplicity. Aspen Trail Finder shows you where to start your adventure, just a lonely pin drop, a trailhead location. We get that some people want more detail, more routes, more lines to follow. You're in luck.
There are all sorts of trail maps you can use. There's the kind that have been around for centuries, you know, old school. Then there's MTB Project, which proudly promotes the tagline "The next generation of mountain bike trail maps." It's great. It shows an overlay of trails and connections. Really, nothing too mind blowing. Prepare to have your faces melted. Heatmaps. Think Predator meets Gerardus Mercator.
First off, if you haven't heard of Strava, they've got something. Strava is a website and mobile app used to track athletic activity via GPS. So you download Strava, then run and bike around, logging your workout. You know those terms and conditions when you sign up and download something? Starva then has your data. Lots of data. Here's what 170 million rides and runs from 2015 looks like: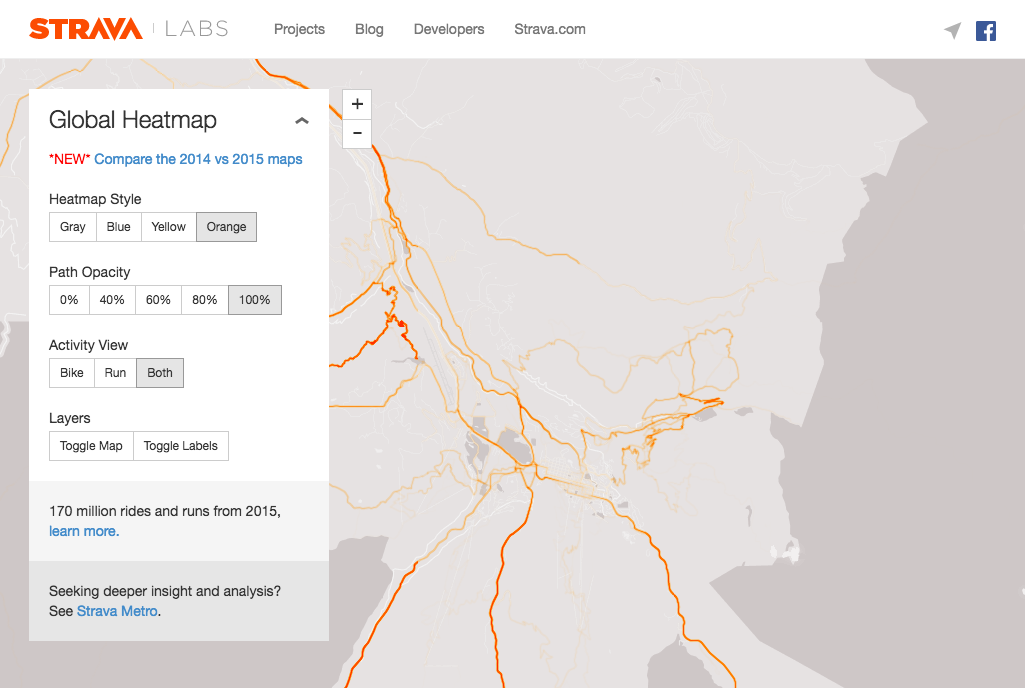 The future of trail maps is going to be amazing. It's probably not too long before we see a real time geolocation heatmap with trail names, route info, all from your holographic phone display. Also, your phone is embedded in the palm of your hand. (You know waterproof and you can't lose it, well unless an alligator bites your hand off.) And while Aspen Trail Finder isn't focused on trail mapping R&D, we'll always be here to help you find a trail.
What's your favorite map or GPS tech tool? Let us know in the comments below.
Comments