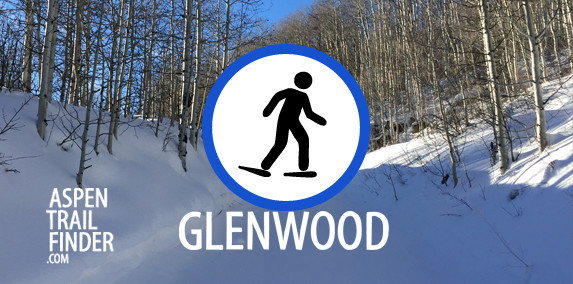 There are a couple snowshoe trails in Glenwood. "Most Popular" doesn't always mean best, but it does mean these are the trails people are snowshoeing a lot. Here are 5 of the most popular snowshoe trails in Glenwood:
Remember: Winter weather can be crazy and unpredictable. Be sure to check/ask about the local trail conditions before you go!
Just outside of downtown Glenwood Springs, is Sunlight Mountain Resort. This ski mountain also offers an amazing winter trail system or snowshoers of all levels.
Part of the Sunlight Mountain Trail System, the Babbish Trail takes you through Babbish Gulch and is a wonderful winter escape without too much effort.
This closed winter road is the entrance primary entrance path to the Sunlight Mountain Trail System. The Old Four Mile Road is a closed winter road that is groomed when conditions allow and offers an easy adventure to the Sunlight Backcountry Cabin.
Outside of Glenwood Springs, going on seemingly endlessly is Four Mile Road (FSR #300. The road is part of the larger trail system called the Sunlight to Powderhorn Trail, or SP Trail. There is plenty of room to explore on snowshoes along this path.
Just before the seasonal road closure of Four Mile Road (FSR #300, is the unmaintained road to Sunlight Peak, Sunlight Peak Road (FSR #318). Not to be confused with Compass Peak, the top of Sunlight Mountain Resort, this peak offers a bit of a different perspective along the 3.5 mile road.